---
"Decentralised Finance (DeFi) Will Destroy The Traditional Banking System"
---
I think everyone's seen variations of this headline by now. There's little doubt that crypto and DeFi are here to stay.
This idea that an existing structure can be Destroyed By Democratisation isn't new either.  
The DeFi emergence and evolution is far more likely to reshape the banking system than destroy and replace it.
There's a long road ahead. It's easy to read articles like this and dismiss DeFi as flights of fantasy 👇 but don't be too hasty.
---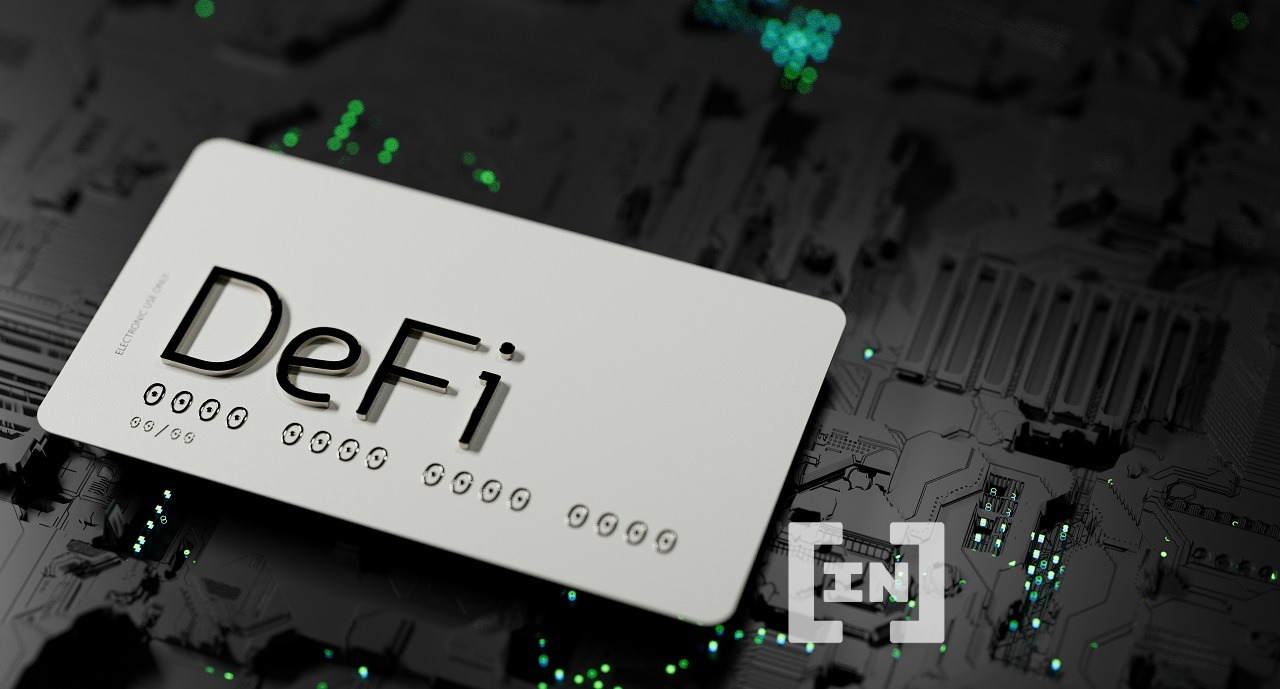 ---
Yes, everything's still pretty muddled, and there's a few minor obstacles and contradictions to overcome. From the article:
---
the traditional mechanism for assessing the reliability of borrowers (a credit rating) is not applicable in decentralized finance.
The reason is simple: almost all transactions are carried out anonymously, meaning that it is simply impossible to draw up a credit history for a particular borrower.
In a decentralized system, credit risks are lower, since the information about the financial position of borrowers is more transparent than in the traditional financial system.
---
---
Democratisation is a powerful weapon though. It's usually code for attacking an existing social structure, but rarely powerful enough to destroy it...
So... How are Betfair and DeFi alike?
Let's set the scene... Back in the old days (pre-2000) if you wanted to place a bet, you had to actually GO to a betting shop, or to a bookies at the track, pay your cash, and get a little paper slip in return.
If you won, you had to take your slip back to the bookie and exchange it for your winnings.
No apps, no betting from your bedroom. In-person ONLY.
The idea of betting on how many corners there'd be in a game of football (the proper one), was completely alien. For a long time you couldn't even bet on single matches, only multiples.
Then along came BetFair and their Matched Betting service...
Essentially, the founders took the model of a stock exchange and applied it to gambling. An exchange betting site: Bet against other players directly. Punters would set the odds between them. No bookies required. Cut out the middleman.
This innovation was proclaimed...
"The Death Of The Bookmakers"
---
---
The Bet.Fair name is a giveaway for the spark that launched the firm too.  
Short version: Founder Andrew 'Bert' Black was a gambler and computer programmer back in the '90's.
Using his programming skills he developed an odds compiler/analysis program and discovered that bookies were pricing football odds terribly.
There was an exploitable and profitable edge, but after a while they knew he was a winner so wouldn't take his bets any more...  
Betfair was born a few years later.
Even though 'Bert' founded the company with Ed Wray, a VP at JP Morgan, they struggled to raise funds. A competitor named Flutter (started by management consultants, not gamblers) out-raised BetFair.
It didn't matter. The BetFair domain knowledge beat the fund-raising in the early days.
In this superb podcast, founder Andrew Black tells the origin story of BetFair in his own words 👇
---
---
There are lessons for DeFi here. Take this quote for example:
---
"We were a problem for the bookmakers, because we dis-intermediated them...
We democratised bookmaking..."
---
Far from being the death of the bookmaker, the emergence of Betfair galvanised them. The industry evolved rapidly.
Flutter gave up trying to beat BetFair. In 2002, the two firms merged instead. Betfair had the expertise and customer base. Flutter had the budget.
Fast-forward to the present day and Flutter Entertainment is a gambling behemoth valued at ~£19bn. Their brands include:
Adjarabet
BetEasy
Betfair
FanDuel
Fox Bet
Full Tilt Poker
Paddy Power
PokerStars
Sky Bet
Sportsbet.com.au
Timeform
TVG Network
Betfair revolutionised the world of gambling. Their success changed the idea of what was possible. It didn't replace the existing companies though.
In the end, it just showed the bookies a better way to do business. The same will be true for DeFi.
---
Don't know what financial news stories are important and what is complete bullsh*t? Hop onto our filtered news channel.
It's completely free 👇👇👇
---
---
Subscribe to our YouTube Channel and stay up to date with all of our videos as they're posted. We'll keep expanding and adding more formats as we go!
---
---
And if you really want to get to grips with how global markets and economics work, with trade ideas to give you actionable context, then come and join us as a premium member where you're likely going to get a nice Market IQ boost. 👇
---
SPECIAL OFFER: So we wanna get more people with us long term.
The simple fact is that providing a monthly subscription means too many who want instant gratification join Macrodesiac.
We want you to learn FOREVER for pretty damn cheap...
£299 FOREVER, instead of £399. Click here to get on for LIFE now
---
Check out our reviews on TrustPilot 👇👇👇