---
Is this peak energy crisis?
Sent this out back in July and wanted to follow up 👇
---
---
We've been on the nuclear bandwagon since February 2019 when David wrote:
---
Everyone is aware of the electric car revolution, and the focus so far has been on investors looking at firms that produce cobalt for batteries in the main...
But few have looked at the wider picture...
If we do eventually have most cars running on electricity, we would need more electricity...
So if we rely on traditional fuel sources such as coal, what is the point of making cars electric whilst other forms of producing electricity to allow them to run offset the low carbon aspect?
And let's face is, most renewable resources are not going to be able to run millions upon millions of cars...
Nuclear certainly does have that power (ha).
Above I posted a chart of URA, but I believe that's only open to professional investors since they do not have a key information document so many of you will not have access to it.
So let's look at another option or two to be able to get into this market.
Cameco Corp are the world's largest uranium mining firm.
---
A high confidence idea that took a LOT of patience... 👇
---
---
Yes, there's a hard and expensive winter ahead, but this recent energy crisis could be a blessing in disguise.
See, it's undeniable now. There's no net-zero without nuclear.
Over in Japan, they're cranking up the reactors again with minister Koichi Haguida saying:
---
"I would like to promote the maximum adoption of renewable energy, thorough energy conservation and the restart of nuclear power plants with the highest priority on safety,"
---
---
In the UK, they're all-in too 👇
---
"The more I look at this, I think nuclear has to be part of the solution," Business Secretary Kwasi Kwarteng said. "What we need to do in this country is have a cheap, affordable system, something that's sustainable, and something which we can rely on ourselves, which protects us from the vagaries of international price movements."
---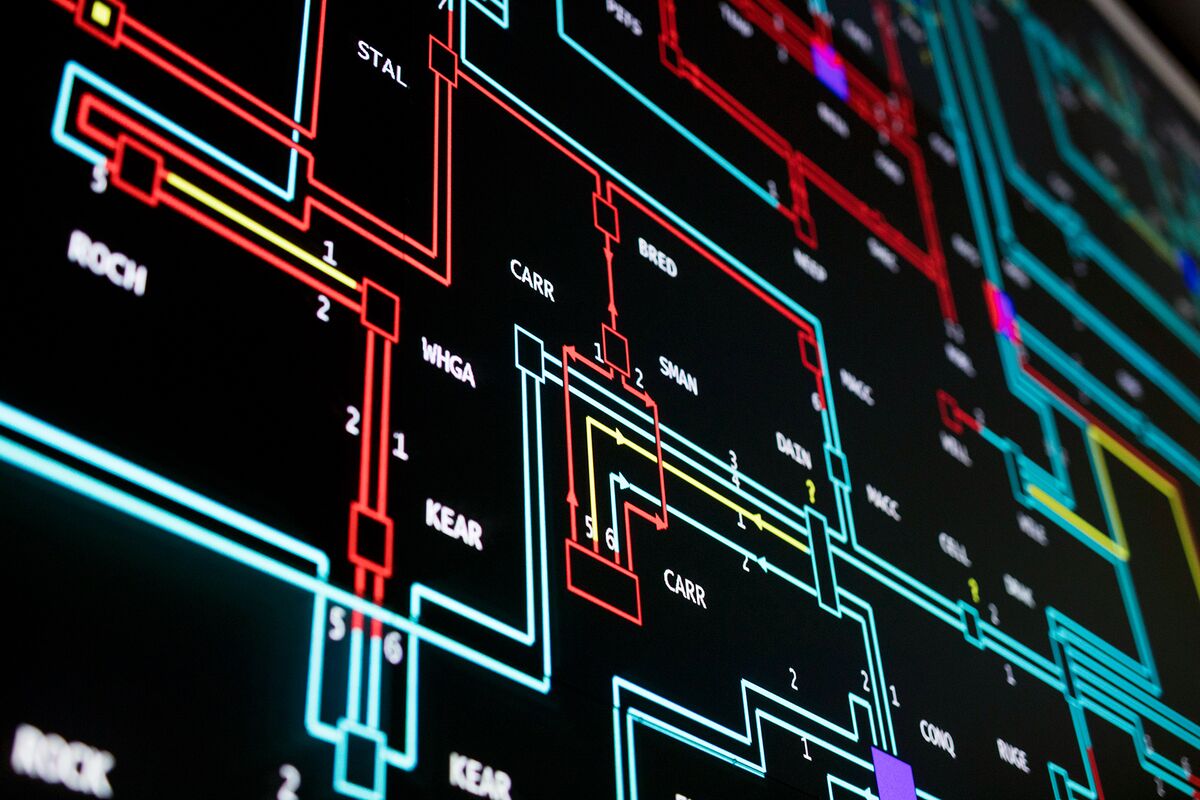 ---
The EU's over-reliance on gas exporters such as Russia is a clear vulnerability, both in energy and geopolitical terms.
---
According to France's Le Maire, the EU should follow the French way, where nuclear energy accounts for a large part of the market.
"Thanks to the French model we have more independence," he said, "and this is key: to be independent."
---
---
Not sure if anyone has told Le Maire about France's plans to shut down 12 nuclear reactors by 2035, and reduce the reliance on nuclear for electricity from 70% to 35% by 2035. 😬
EDF CEO Jean-Bernard Levy has urged the EU to get their act together and revamp energy market rules and financing.
China are developing nuclear too... 👇
---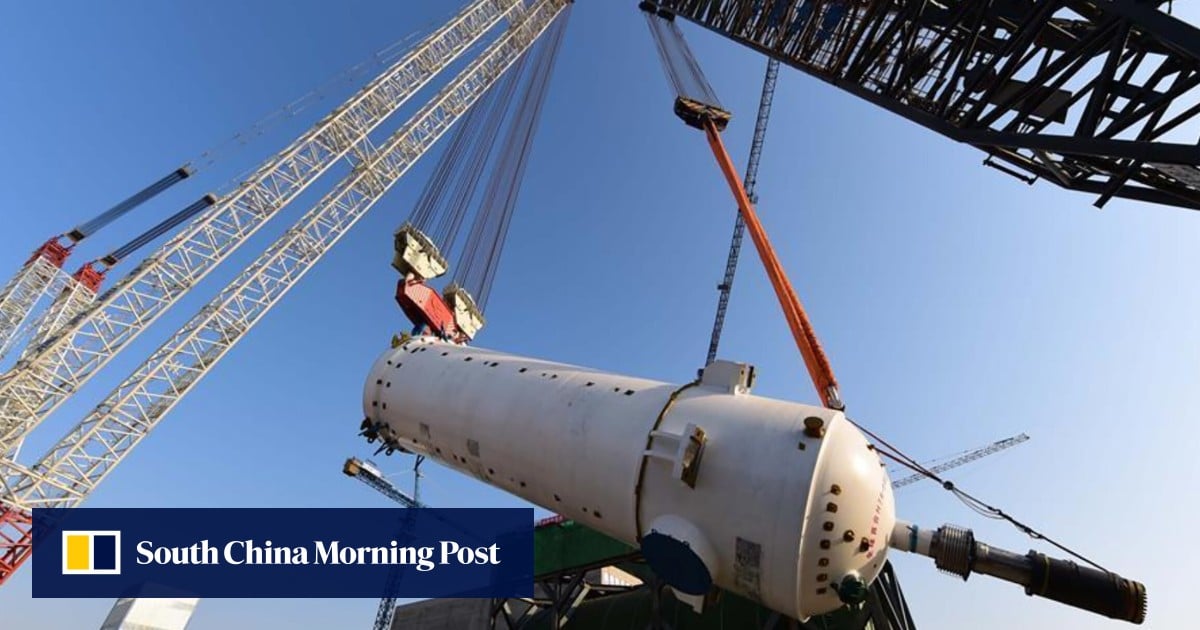 ---
And they're even experimenting with a Thorium reactor 👇
---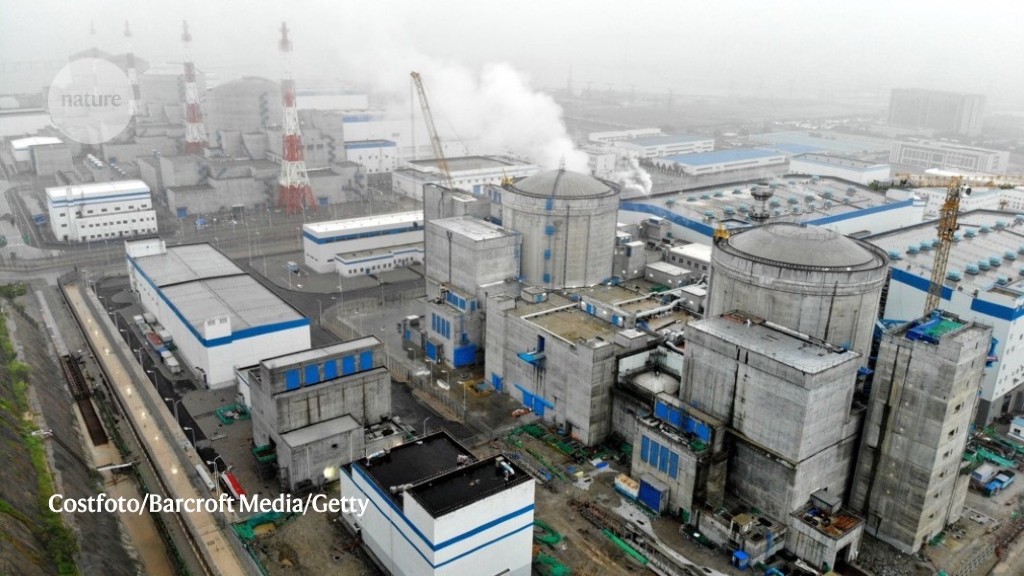 ---
Rolls Royce are reportedly in talks with US tech giants including Amazon to power their immense data centres with independent small modular reactors 👇
---
---
Nuclear will be a big part of the clean energy solution alongside renewables, and hydrogen could potentially play a part too.
Please tell the 'irresponsible crusties' so they can find a different cause.
WAGMI
---
Tin foil hat time!
---
---
Pfffft Experts!
The basic rub of this story is that PCR tests were being purchased in abnormal quantities way before anyone had even heard of Covid...
---
---
Interesting timing, and it will definitely fan the flames started by the Harvard Satellite Study 👇
---
---
David Robinson, Internet 2.0's co-chief executive officer and the lead researcher on the paper, said:
---
"This data does not support any origins conclusions on Covid-19 but in the future some part of this data might support an origins finding,"
"Nor does this report identify a specific point in time where a pandemic emerged. The fact China has gone to great lengths to ensure conclusive evidence is unobtainable means unfortunately we may have to rely on third-party data points."
---
We'll never know with any certainty what happened though.
All of this is easily explained away, and unless someone leaks official CCP or PLA documents stating that Covid was developed as a biological weapon, it won't ever matter.
There's a bucketload of circumstantial evidence, including this 👇
---
---
...but not much else. FWIW, I still think the most likely explanation is that someone in a Wuhan lab forgot to close a door or change their clothes.
---
Will Powell be replaced?
---
---
He was odds-on favourite until the insider-trading storm, and Warren wants his head too.
Will Democrats look to install 'one of their own' as Fed chair?
I've dropped from confident he'll be reconfirmed to 50/50.
Others think he's already done... 👇
---
---
Don't know what financial news stories are important and what is complete bullsh*t? Hop onto our filtered news channel.
It's completely free 👇👇👇
---
---
And if you really want to get to grips with how global markets and economics work, with trade ideas to give you actionable context, then come and join us as a premium member where you're likely going to get a nice Market IQ boost. 👇
---
---
Check out our reviews on TrustPilot 👇👇👇
---