---
Today's Opening Belle is brought to you by our partners EQONEX & Utrust
EQONEX: Institutional-grade crypto exchange, built to support and enhance crypto adoption.
Utrust: Accept payments in Bitcoin, Ethereum, and major digital currencies
---
Sarcastic? Meeee? How DARE you!
The supply chain pain point was reached a week or two ago as noted here, so some kind of policy action was inevitable.
---
---
Here's the announcement 👇
---
---
Biden 🗣
---
"Today's announcement has the potential to be a game changer,"
"I say potential because all of these goods won't move by themselves. For the positive impact to be felt all across the country, and by all of you at home, we need major retailers who order the goods and the freight movers who take the goods from ships to factories and to stores to step up as well."
---
The move will be supported by big retailers such as Walmart, Target, Home Depot & Samsung, with extra delivery capacity provided by UPS & FEDEX too.
Although it's unclear just how much of a difference it will make...
Target CEO Brian Cornell said "We've been running 24/7 supply chain operations for years, including at the ports,"
Sal Ferrigno, vice president of SSA Terminals said "We are open 90 hours a week now with 60% utilization,"
It's a step in the right direction, but focused on just one part of the supply chain.
Over to John McLaurin, president of the Pacific Merchant Shipping Association:
---
"Marine terminal gates are open, and most are providing extended hours but are not being utilized,"
"The problem is that trucks are not using the extended hours due to a shortage of drivers, warehouses are full and also suffer from a lack of personnel, chassis that carry containers are not being returned, causing equipment shortages. It is a system of systems all dependent upon each other."
---
A system of systems will take a while to 'fix', and the model will probably change
Two good podcasts here... Ross Kennedy maps the way forward 👇
---
---
And Flexport CEO Ryan Petersen is back on Odd Lots to explain how things are working (or not) right now 👇
---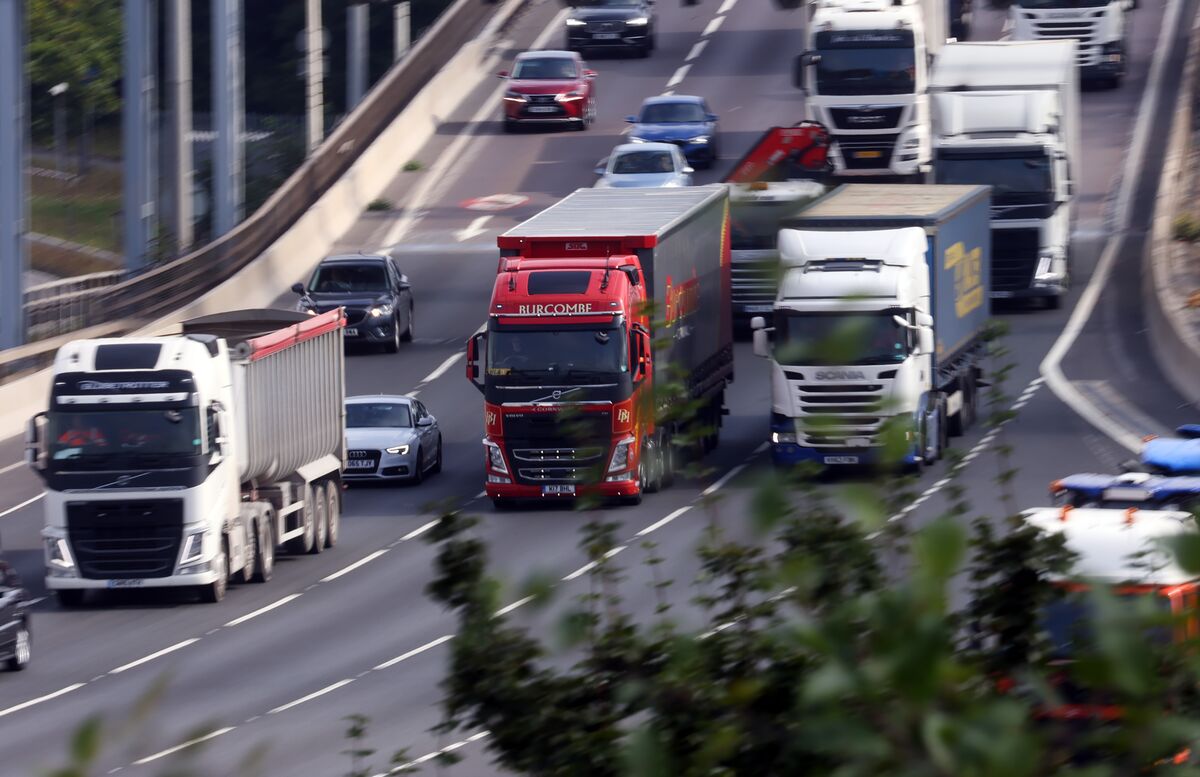 ---
Sponsored: Easily receive crypto payments with Utrust 👇👇👇
---
---
All Out Of Gas: UK wholesale gas prices went through the roof...
---
---
And the number of firms supplying it keeps on falling... 👇👇
---
---
Bloomberg report that a further 18 utility companies are at risk of going under after wholesale shipper CNG stopped supplies due to the financial hit of many customers going under...
---
It's the same in other countries such as the Czech Republic, where Bohemia Energy (and it's one million customers) collapsed.
The IEA World Energy Outlook highlights the risk for more of the same... 👇
---
---
That's not the world we're in.
Energy and global supply chains are at the root of modern life.
Usually, these problems would lead to an upgrade for the future. A more robust and resilient version of the 'old way' to ensure that failures are not repeated.
Fingers crossed, eh?
---
Sponsored: Jump on EQONEX and start trading today with your EQO-D collateral. Compete and win your share of $50K in Bitcoin! 👇
---
---
Over time, our systems tend towards antifragile but they don't ever complete the journey...
Systems break first and then improve. Over time, they can gain from the exposed fragility, and once repaired, come back stronger.
Who doesn't love a bit of Taleb...?
---
"Some things benefit from shocks; they thrive and grow when exposed to volatility, randomness, disorder, and stressors and love adventure, risk, and uncertainty. Yet, in spite of the ubiquity of the phenomenon, there is no word for the exact opposite of fragile. Let us call it antifragile. Antifragility is beyond resilience or robustness. The resilient resists shocks and stays the same; the antifragile gets better."
"Fragility implies more to lose than to gain, equals more downside than upside, equals unfavorable asymmetry."
"Antifragility implies more to gain than to lose, equals more upside than downside, equals favorable asymmetry."
---
Don't know what financial news stories are important and what is complete bullsh*t? Hop onto our filtered news channel.
It's completely free 👇👇👇
---
---
And if you really want to get to grips with how global markets and economics work, with trade ideas to give you actionable context, then come and join us as a premium member where you're likely going to get a nice Market IQ boost. 👇
---
---
Check out our reviews on TrustPilot 👇👇👇
---