---
Today's Opening Belle is brought to you by our partners Eqonex & Utrust
EQONEX: Institutional-grade crypto exchange, built to support and enhance crypto adoption
Utrust: Accept payments in Bitcoin, Ethereum, and major digital currencies
---
Here come the regulators to spoil everyone's fun
First up, poor Trevor Milton got himself arrested for (allegedly) pretending that Nikola could produce hydrogen trucks or something...
The report was amazing the first time round. If you're not familiar with the details, give this thread a read... 👇👇
---
---
Somehow, the stock closed yesterday at $12, still valuing Nikola at $4.7bn...
---
---
And now the SEC want to protect people from investing in Chinese company IPO's and losing loads of money...
---
---
It's been coming for a while, due to Chinese companies not respecting the same accounting practises as US companies.
The Didi IPO debacle was clearly the final straw 👇
---
---
Then there's the crypto space...
---
---
With immediate effect, Binance users in Germany, Italy and the Netherlands would be unable to open new futures or derivatives products accounts, the exchange said in a statement on its website.
---
And the same is happening on ByBit 👇
---
---
While regulation is a good thing for the future health and insitutionalisation of the cryptosphere, the anti-establishment, under the radar origins are behind us ...
I mean, who could have imagined that Germany's pension funds would be allowed to invest in crypto? 👇👇👇
---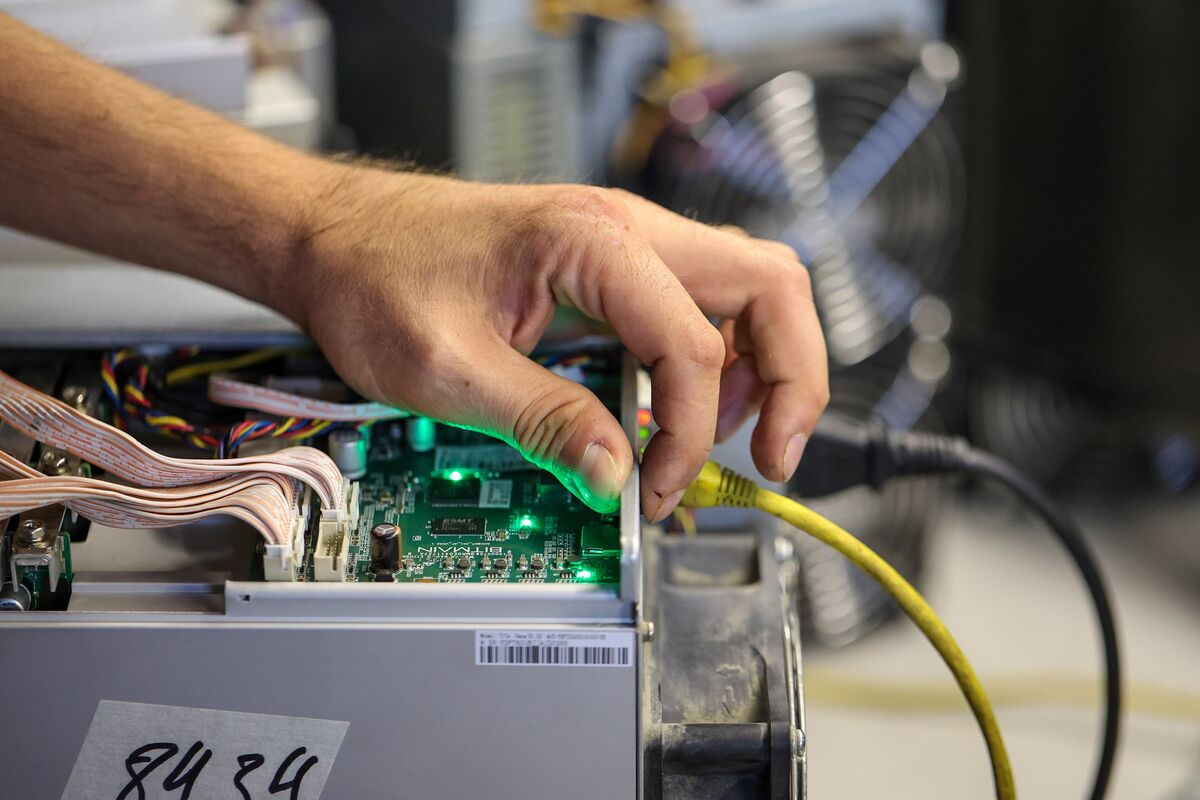 ---
Germany plans to allow certain institutional funds to invest billions of dollars in crypto assets for the first time.
A law taking effect on Monday will let so-called Spezialfonds with fixed investment rules put as much as 20% of their holdings in Bitcoin and other crypto assets. The funds, which can only be accessed by institutional investors such as pension companies and insurers, currently manage about 1.8 trillion euros ($2.1 trillion).
---
Hey Siri, what's 20% of $2.1 trillion?
Yep, a $420 billion allocation will be permitted...
---
Sponsored: Nasdaq listed exchange Eqonex are celebrating their birthday! Don't miss out! 👇👇
---
---
About that 'massive' infrastructure deal...
Not too long ago, the US were going to spend SIX TRILLION DOLLARS on a huge, ambitious plan reaching into every aspect of American life, lifting the economy out of recession, restoring blue collar jobs, improving infrastructure, the full works...👇
---
---
Negotiations haven't gone so well and this is how it looks now... 👇
---
---
There's still hope for more spending via the budget resolution...
---
---
But they might not have the votes to pass this.
You see, politicians still worry about debt ceilings and budget deficits as if they actually matter.
We'll be hearing a lot about the debt ceiling in the coming month or two
They're already running a $3 trillion deficit this year.
What's another couple a trillion between friends?
---
---
This situation and the pandemic response have been a perfect illustration of Kelton's deficit myth:
---
"But what if the federal budget is fundamentally different than your household budget? What if I showed you that the deficit bogeyman isn't real? What if I could convince you that we can have an economy that puts people and planet first? That finding the money to do this is not the problem?"
---
The budget hasn't 'balanced' for decades now and Modern Monetary Theory (MMT) isn't going away anytime soon.
The TL;DR rundown of Kelton's book 👇👇
---
---
There's plenty to disagree with in the book (such as the guaranteed jobs for all idea) but there's no denying the deficit myth.
---
Sponsored: Easily receive crypto payments with Utrust 👇👇👇
---
---
IN OTHER IMPORTANT NEWS
Last chance to grab a lifetime Macrodesiac subscription for £290 👇👇👇
---
---