---
Today's Opening Belle is brought to you by our partners Eqonex & Utrust
EQONEX: Institutional-grade crypto exchange, built to support and enhance crypto adoption
Utrust: Accept payments in Bitcoin, Ethereum, and major digital currencies
---
Buy Now, Pay Later but... What's the catch?
Square are making waves across the fintech world with their acquisition of Afterpay for $29bn.
Some might highlight that the valuation makes no sense, but that doesn't matter in tech land (and they're missing the point anyway)
Square's USP:
---
No one should be left out of the economy because the cost is too great or the technology too complex.
So we're building easy tools to empower and enrich people
---
How does Afterpay fit in?
Square CFO Amrita Ahuja:
---
"It's very different from the traditional consumer-financing business model,"
"Since our founding days we have seen it as a key priority for our customers, whether merchants or consumers, to get fast access to funds,"
---
It's a credit tool for retailers and customers.
How does it work?
The retailer pays a fee to Afterpay (Clearpay in the UK) for every transaction made using the service. 👇
---
---
Afterpay reportedly charges somewhere between 3% and 7% per sale and this is how the majority of their revenues are generated.
Retailers pay these fees and are attracted by the higher potential for sales.
For the customer, there's no extra cost (as long as they pay on time), and it's far easier than running through credit checks, applying for loans/credit cards etc.
So, what does Square get for $29bn?
16 million users and established retailer networks.
29 billion divided by 16 million users is a LOT of money...
Critics note that PayPal built and launched a BNPL service for a fraction of the cost, and it's likely that Square felt the need to take the plunge amid intense competition in the Fintech space.
And there is HUGE competition...
Just look at the size of the Fintech sector in this global unicorn club 👇
---
---
Few will make the final cut.
There are only so many payments to be made, and Apple/Goldman are reportedly entering the fray soon.
Plus those loose credit regulations are already in the regulator crosshairs... 👇
---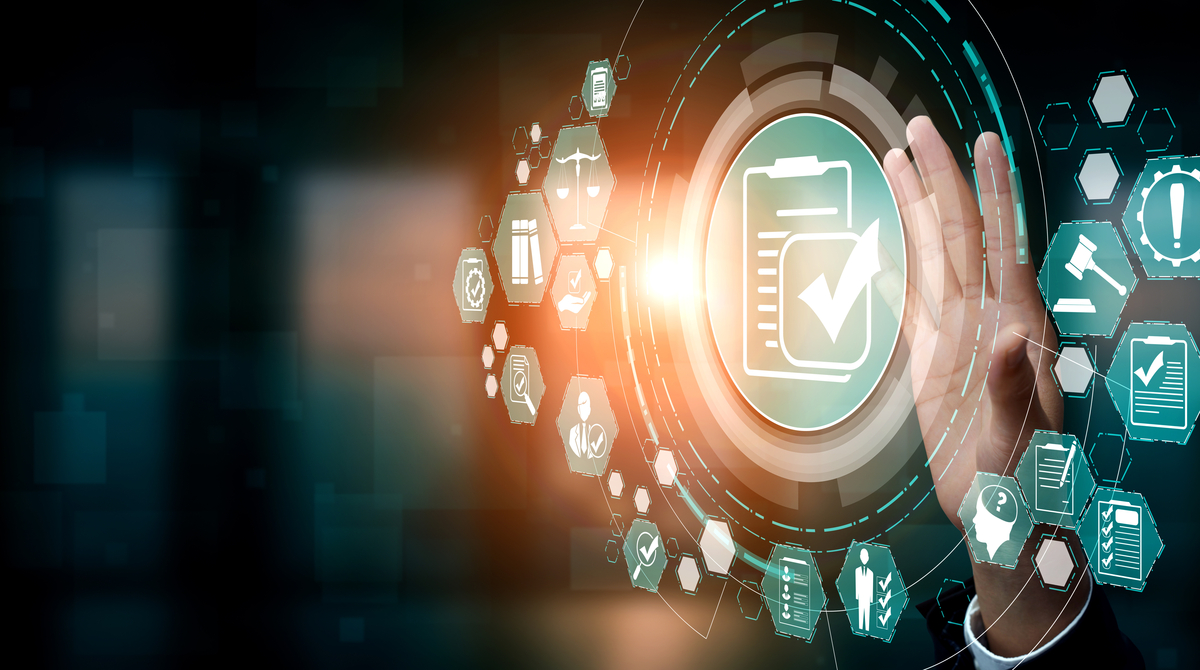 ---
Regulation won't be the end of the sector, but it will increase the costs of doing business (and that burden is usually enough to kill off the smaller fish)...
Will this end up being a shrewd move by Square to consolidate their position in the payments arena?
Probably, albeit a very expensive one.
So, um... Not shrewd at all.
Necessary? Yes.
Expensive? Yes.
As an all stock deal, it will only ever be viewed as expensive.
If it's successful, Square increases in value (which invites the criticism that Square 'should have just paid cash')
If it doesn't work out, then Square overpaid & wasted money
Haters gon' hate.
Either way, it's a strong statement of intent.
Here's the full release 👇
---
---
Sponsored: Nasdaq listed crypto exchange Eqonex are celebrating their birthday! Don't miss out! 👇👇
---
---
Which Central Bank is the GOAT?
The SNB!
The Swiss National Bank makes fortunes investing in foreign companies (especially familiar US tech names) 👇
---
---
Why do they do this?
To offset strength in the Swiss Franc.
David explained in this thread last year... Give it a read 👇👇👇
---
---
Always fascinating to see how reality doesn't match the narrative...
"Oh the Fed are buying stocks with their magic money printer. It's outrageous!"
---
---
The Fed don't buy stocks.
Meanwhile, the Swiss Central Bank is LITERALLY printing money, using it to buy foreign stocks and hardly anyone mentions it!!
---
Sponsored: Easily receive crypto payments with Utrust 👇👇👇
---
Thinking about thinking...
This image shows that people want to get back to work... 👇
---
---
Except it doesn't...
Think about it... Who searches 'job openings' on Google to find a job?
---
Dalio the paid CCP shill or has he got a point?
---
---
Dalio is known to view China pretty favourably, and some question if his views are as unbiased as they should be...
In this case however, he's more right than wrong.
The TL;DR
Chinese policymakers have successfully managed previous fallouts and pursued their goals; i.e., the direction of their actions never changed.
It has been in support of a fast and steady development of capital markets, entrepreneurship, and openness to investment to foreign investors
China is a state capitalist system
Don't expect this Chinese state-run capitalism to be exactly like Western capitalism.
Capitalists have to understand their subordinate places in the system or they will suffer the consequences of their mistakes
There are always question marks over their motivations and how well the state actually serves the people, but on the whole the direction is clear, as are the investor risks present in China.