---
In partnership with Utrust, the only crypto payments gateway your business needs 👇
---
As fun as it is to have a good old laugh at Britain's current clusterf*ck, there's a massive risk hiding in plain sight that nobody seems to be giving the time of day to.
Germany... It's completely broken. So much of their industrial economic structure was built on reliable, cheap Russian gas and their ability to produce competitive high quality exports.
Now, they have expensive gas from everywhere else and the outlook for their competitive exports is nicht so gut...
Why isn't this getting more attention? It feels a lot like the Chinese housing bubble. Everyone knew that it was broken but nobody wanted to take a position on when the proper fallout would happen... 👇
There was always an assumption that property was so important to China, it would never be allowed to fall...
Property, like in many other countries in the world (but strangely it is so sacrosanct in a communist state) is of vital importance.
But this importance and leverage could serve to undermine the prospects at some point in the future...
Again, not collapse, but a slow trudge into the similar mediocrity and apathy that many face in even more 'developed' countries.
Developed countries like Germany, who are now simultaneously ramping up military spending, building LNG terminals and reorganising their energy policy, all while trying to be the economic linchpin of the eurozone...
The linchpin because they're the biggest economy...
What if they... weren't?
It's a massive €1.6 trillion risk worth serious thought... 👇
Goldman's analysts 👇
Broadening our analysis to include all energy intensive material industries being impacted by high energy prices (chemicals, glass, paper, steel, ceramics, cement etc), we estimate the scope of European de-industrialisation risk increases to €1.6tn sales, 5.1% European workforce (c.11mn jobs at risk) and 7.9% of European IP
Among customer industries, we see the automotive and construction end markets as most vulnerable to these risks given high energy-intensive raw material dependence and local supply chain requirements.
This excellent thread from Derrick Berthelsen lays out some of the tough business decisions that are already being taken across German industries 👇
A few 'highlights' 👇
Yara International (with 17,000 employees), one of the world's largest nitrogen fertilizer manufacturers, announced that it wants to shut down around 40 percent of Europe's ammonia production capacity - because of skyrocketing gas prices that make profitable production impossible
The chip supplier Siltronic AG is about to be sold to Asia. Siltronic boss Christoph von Plotho said "The high electricity price makes the location unattractive," we pay "less than half the price of electricity" at the Singapore location. Sales of 1.4 billion euros in 2021.
Vitesco Technologies Group AG (an automotive supplier / around 42,000 employees) will cut 810 of 1,160 jobs at the Nuremberg production site by 2026. The company reported sales of 7.8 billion euros in 2019.
There's over a dozen examples of major business decisions being taken that will permanently impact Germany's industrial base.
These words from October 2021 ring very hollow now 👇
"For both the German and neighbouring markets, the risk of serious impairments to supply security due to the failure of individual import supply infrastructures is very limited,"
Yesterday, BASF (the world's top chemical producer) announced a 'cost-savings' program of €500 million 👇
Against the background of significantly weaker earnings in Europe – especially in Germany, where earnings in the third quarter of 2022 were negative – as well as the deteriorating framework conditions in the region, BASF has initiated a cost savings program focusing on Europe and particularly Germany to be implemented from 2023 to 2024.
More than half of the cost savings are to be realized at the Ludwigshafen site. Operating, service and research & development divisions as well as the corporate center are to be streamlined.
The Ludwigshafen site might not ring bells for most people. And unless you're a weird fan of chemical production plants, why would it?
This is the massive scale we're looking at 👇
Ludwigshafen site, a 10 sq km industrial complex so sprawling that the company runs its own bus network to usher employees from its gates to their workplace.
Byproducts from making ammonia, for example, are funnelled through a 1,771-mile (2,850km) pipeline network from one end of the site to another, where they are recycled to produce fertiliser, disinfectant, diesel exhaust fluid, or carbon dioxide for fizzy drinks.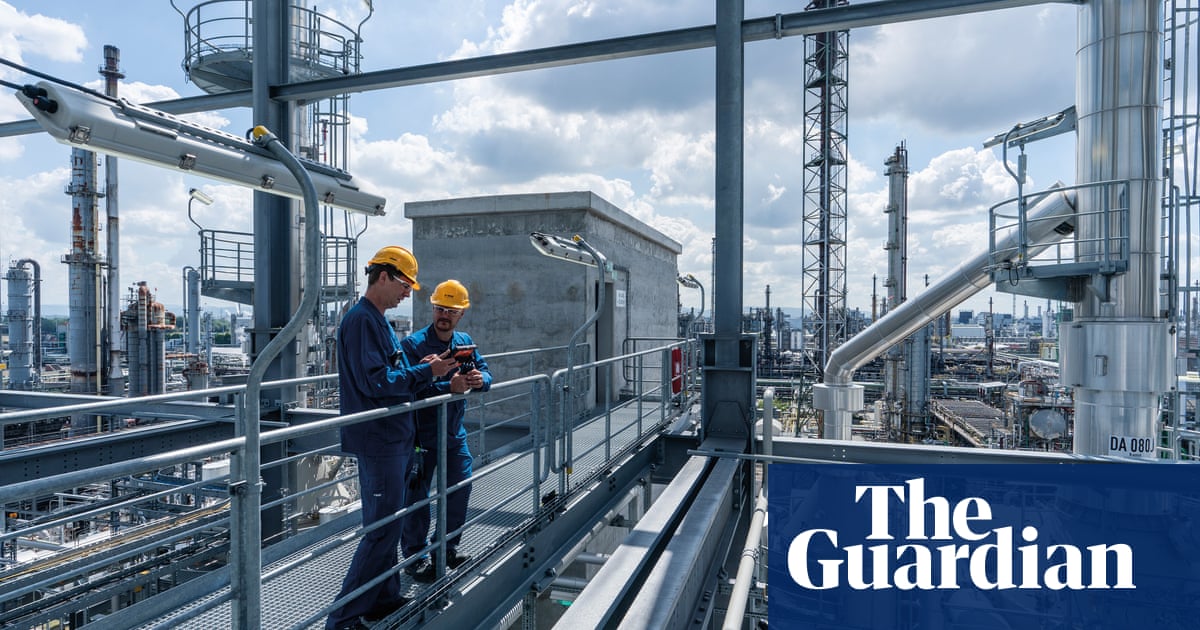 Job losses, lower production, all pretty depressing. It's little wonder the politicians want to ban AfD before it all properly hits the fan.
Buy some sweets and chocolate to cheer yourself up. Oh wait... 👇
The German confectionery industry's electricity costs in 2021 were estimated at around 250 million euros ($242.6 million), but are expected to rise to about 2.5 billion euros this year with the same energy use, the association said.
10x the cost... The impacts are being felt everywhere, and it's hard to see how Germany gets through this without some serious long-term scars.
A short recession would be an amazing outcome that only the most optimistic could entertain.
Who wants to guess when the inevitable "Germany's Lehman Moment" headlines hit?
Spring 2023? It's a big old risk hiding in plain sight. When do the consequences become too obvious to wilfully ignore... 👇
Risk is what you can't see, think only happens to other people, aren't paying attention to, are wilfully ignoring, and isn't in the news.
A little surprise usually does more damage than something big that's been in the news for months. ~ Morgan Housel