---
In partnership with capital.com
Trade 5,600 markets
0% commission and tight spreads
Trade on market swings with CFDs & Spread Betting
Intuitive & easy-to-use interface
Smart risk management tools
Regular live updates & price alerts
78.91% of retail investor accounts lose money when trading spread bets and/or CFDs with this provider. You should consider whether you can afford to take the high risk of losing your money.
---
Netflix has lost their way. The model's broken.
And they're not alone. Plenty will struggle to jump from GrowthCo to Business in this environment.
It's completely normal for companies to go through these stages of evolution. Funny thing is, what comes out the other end is often pretty similar to the thing they were supposed to be replacing...
Netflix is a high profile example of this. See, in the old days, there was cable TV. You paid a subscription and got a load of channels. Some were free, some you paid more for (like sports), but the model was basically subscription TV.
It wasn't on-demand. Even though it was paid TV, there were adverts too, and you couldn't skip them.
There was no streaming, no recording (unless you had a VCR, remembered to set it for the right time, and nobody changed the channel between the time you set it and the time the program was on) 👇
(If anyone reminisces about the good old days or 'simpler times', it's because their memories have blocked out the enormous pain of finding out that your favourite show hadn't recorded. The struggle was real).
Some stuff happened in between. Then Netflix changed everything. Streaming became the norm. Adverts? Pfft. Those are for the poors. I watch what I want, when I want. No interruptions (unless we're chilling too 😉).
More and more people piled in, and as long as Netflix added subscribers, the market rewarded them with a higher valuation. And then it all went wrong.
They lost a few subscribers...
Where's the disaster? Well, the market had become saturated. Netflix had stopped adding subs even though costs were spiralling. They were struggling to increase revenue per customer, so that model had gone as far as it could.
The story changed.
So many of the things that Reed Hastings set out to disrupt are now becoming part of the business, including the ad-supported tier that was NEVER supposed to happen and the crackdown on password-sharing (that supposedly didn't matter before).
This is a great writeup on the challenges facing Netflix.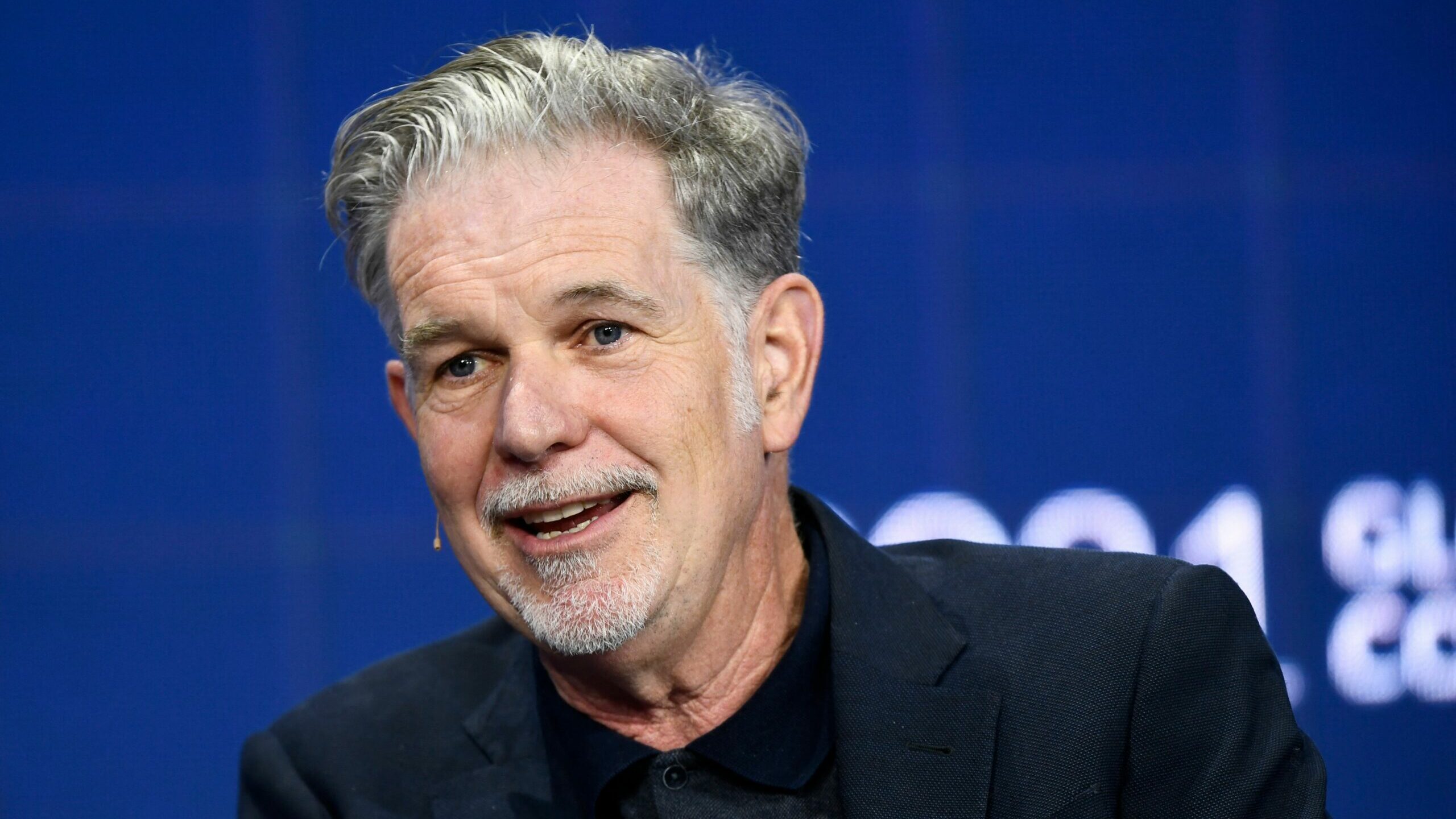 Can Hastings successfully reinvent Netflix again, as he pretty clearly needs to do, and as his book boldly suggests Netflix is uniquely equipped to accomplish? And perhaps most important, can he reinvent it by making Netflix look and act more like the traditional media companies he spent so many years disrupting?
Many are skeptical, and Hastings is pretty clearly at an inflection point. He's been steadfast in certain beliefs for so long, and he's built a $100 billion company on being the guy who stuck to his guns when everyone thought he was nuts. But if the Great Netflix Correction showed anything, it's that investors want streaming to be a better business, not just a scale play.
Another one to watch is Substack. I've noticed a growing number of free substacks converting to a paid model.
Substack was another disruptor. Giving writers a way out. The freedom to choose what they reported on, and how they worded those stories. Free from the corporate shackles of writer tone, editors and censorship, this would be the new way that people received their information.
See, the old, successful media model thrived by giving people everything they wanted in one place. Grab a copy of the Wall Street Journal for example and there's not much economic news you'd miss.
The Wall Street Journal employs around 1,300 people though. Granted, not all of these will be writers, but there's at least 280.
Which is sort of, the problem. Well, there's a few actually. The biggest of which is the Pareto Principle. It applies everywhere 👇
The revenue of content creators on OnlyFans follows a classic power-law distribution. The fact is, the top 1% of accounts make 33% of all the money on OnlyFans while the top 10% of accounts make 73% of all the money.
How many paid substacks can people afford to subscribe to? Especially if they have niche interests... With a limited audience size and barely any competition, it makes sense that a niche creator would charge a decent whack.
(The tweet is a reply to some unintended consequences of Substacks recommendations feature)
How about people covering, say, the US economy though? It's a much broader field. More substackers to compete with and probably too much to expect one person to cover everything the reader wants to know.
So maybe, you'd need to subscribe to more than one. And two subscriptions might cost $40 per month... Most people have other interests too, so it doesn't stop there. What's the cutoff for monthly substack spending?
I can't shake the feeling that many substack creators will find their incomes plateauing as competition intensifies. Just like the streaming arena, saturation is a problem, especially when people will be more discerning in a slowing economy.
Will there be a temptation to do a Netflix and start to replicate the original model? Not by Substack themselves. By the substackers. Combine audiences. Distill the knowledge and manpower into one publication and offer subscribers better value for the same price.
Ask the audience to tell their friends. Compound the network effects that way and grow the size of the overall pie to be shared between the two creators.
It might not work every time, but in a competitive environment, I'd bet a few will give it a go. The ones that do well could repeat the process a few times before realising they've created an actual publication. But Substack's still taking 10% of the revenue and the newly created publication could probably go it alone...
Plenty of business models will be severely tested as the economy slows. Lots of assumptions will be tested too. Mistakes will be made, new models will rise from the ashes, and the slow march of progress will resume.
Trade thousands of markets with Macrodesiac Partner capital.com 👇