---
In partnership with capital.com
Trade 5,600 markets
0% commission and tight spreads
Trade on market swings with CFDs & Spread Betting
Intuitive & easy-to-use interface
Smart risk management tools
Regular live updates & price alerts
78.91% of retail investor accounts lose money when trading spread bets and/or CFDs with this provider. You should consider whether you can afford to take the high risk of losing your money.
---
The euro's been absolutely hammered today. It shouldn't be a surprise to regular readers and/or anyone paying the tiniest bit of attention. Europe's in a mess and nobody's really sure how, when, (or even IF) they'll get out of it.
The euro vs other major currencies 👇
And the scores on the doors to save you squinting 👇
Note that Norway's Krone is likely under performing due to the strike action. 👇
NORWEGIAN OIL AND GAS ASSOCIATION TO REUTERS: CONFIRMS ALMOST 60% OF NORWEGIAN GAS EXPORTS TO BE CUT FROM SATURDAY IF STRIKE ACTION ESCALATES
NORWEGIAN OIL AND GAS ASSOCIATION: LOST REVENUES ESTIMATED AT NOK 1.8 BLN A DAY WITH LATEST ESCALATION PLAN
NORWEGIAN OIL AND GAS ASSOCIATION: FROM SATURDAY, LOST OIL OUTPUT ESTIMATED AT 341,000 BARRELS PER DAY
Those strikes are happening at the worst possible time for European energy markets. Here's the 'usual' August pricing vs current pricing 👇
Add this to the Freeport LNG fire that we covered here 👇
Which was followed by news that the facility would be out of action for most of the year... 👇
And you've got less LNG coming from the US, supply disruptions from Norway and Russia being Russia. Needless to say, Germany's preparing for the worst... 👇
And so are the strategists at Citi. They now see an 80% probability of EURUSD parity 'in the near-term'.
Their theory is that the energy shock will have impacts on German industry, cause a fall in European stock prices, and that negative terms of trade have become more important than yield differentials. 👇
Strategists at Citi say that throughout most of 2021 the euro traded closely to differentials at the front end of the interest rate curves, but that relationship has now completely broken down. Another relationship that has evaporated is the link to bond yield spreads in periphery countries of the eurozone; the recent tightening in spreads between Italian and German bonds hasn't supported the shared currency.
Nomura's stuck the boot in too.
A couple of weeks back they had EURUSD at 1.04. 👇
Now they're forecasting 0.95... 👇
---
Primarily, it's a Russian gas flows trade. If Russia play nice, everything could work out just fine.
But Russia doesn't really have any incentive to play nice, nor offer any confirmation of their intentions (although I'm not sure they'd go as far as cutting gas flows off permanently) so the uncertainty will continue to weigh.
And it all compounds on top of the structural issues within the eurozone that we've been blasting into your inboxes ever since Macrodesiac started:
Target2: The stealth transfer system 👇
The spreads that bind the currency union together 👇
And the problems that could arise if the ECB fails their test on the 21st of July 👇
Early signs aren't great. German Bundesbank chief Joachim Nagel wants limits on the fragmentation tool. 👇
"Monetary policy must not be driven by what are often very short-lived developments in the financial markets,"
"Unusual monetary policy measures to combat fragmentation can be justified only in exceptional circumstances and under narrowly-defined conditions."
That's a long way from Draghi's infamous "Whatever it takes™"
Time will tell, but it's REALLY hard to be bullish the euro right now.
We put this view out in April. Give or take 20 pips, it's proven to be a pretty good roadmap 👇
Just waiting for the final phase to play out. I stand by this 👇
Nagel's comments suggest that he thinks the ECB can go to the pub and let this all blow over, so where's the incentive for the Bundesbank to negotiate/compromise?
It's hard to disagree with this fine gentleman's assessment 👇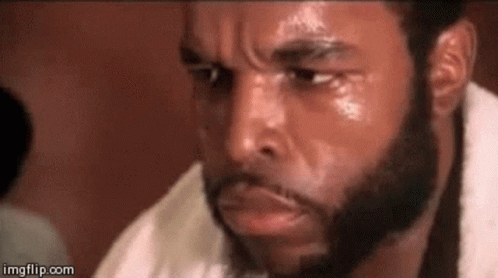 Pain followed by a "death of the euro" Economist magazine cover which will mark multi-year lows for the single currency.
Got to admire their consistency 👇
---
Trade thousands of markets with Macrodesiac Partner capital.com 👇
---
---
Check out our reviews on TrustPilot 👇👇👇