Listen to today's Opening Belle in full below... 👇
...and jump on the premium membership where you get a community of actually smart traders who don't just shout SELL EURO 🚀 and actually ask questions and provide unreal information, our full insights with actionable trading ideas and loads more to up your Market IQ...
And shit jokes. Forgot about those.
---
🦘Australia - The good, the bad and the ugly

The good: Jobseeker allowance has increased...
The bad: it only increased by $50...
The ugly: a new hotline will be set up for employers to report those who turn down jobs...
The uglier: jobkeeper runs out at the end of March.
Who's idea was this?
What a bunch of frickin' wombats, mate!
The tourism industry especially is baying for blood...
Borders are still closed and vaccinations have only just begun.
Tourism operators say they will be forced to let go of 80% of workers when JobKeeper ends next month
"When JobKeeper ends on March 28, we will see eight in 10 people still working in travel out of a job, and three in 10 businesses having to close with a further 52% uncertain about their future." - Darren Rudd, CEO of the Australian Federation of Travel Agents
600,000 Australians were employed by the tourism sector in June, according to the latest AusTrade figures, more than 100,000 jobs were terminated at the start of the pandemic.
70% of travel agent business in Australia comes via inbound visitors.
Tourism is down and under
9.4 million international visitors to Australia.
The industry employed 666,000 people (5.2% of total employment).
The industry contributed a total of AUD $60.8 Billion (3.1% of GDP).
And the first 5 months of 2020...
The estimated loss was about $9bn.
---
🔥 Hot or 🚫 not?

🔥 The pound is still doing the bullish rounds versus the euro and dollar (still loving this EURGBP short).
Vaccine pick up is still nowhere to be seen in the EU, which is the strongest case to be selling the euro versus the big boy, sterling.

🚫 Elon Musk (Musk... must? No?) be thinking 'what's going on?' as his net worth drops by $15bn after the latest round of Tesla shares sell off.
Open up: Musk has been named in the charges against el Chapo's wife for drug trafficking after she was arrested at Dulles International airport yesterday.
Absolute scenes if something comes of this, but there's no smoke without fire, as this 2018 article would suggest.
---
📈 Buy the dip on Bitcoin?

💎🙌 Bitcoin is trading sub $50k at the moment and $6bn of positions have been liquidated over the last 24 hours.
Buy the dip time?: Bitcoin and all cryptos are volatile, and the volatility is a feature rather than a bug. So it should come as no surprise that moves like this occur.
The chart above shows the z-score (a measure of how many standard deviations from the mean) that current price is at.
Bitcoin usually tops out at between 8-10 on the z-score.
So you can see how anomalous it is.
If you're trading crypto already, you may as well see if you can eek out a little more profit by trading with Equos.
They've got a promo on.
---
🌎 Hong Kong-on-Sea

Yes, in the UK we have weird names for towns.
The recent influx of Hong Kongites to London is making the London property market like a mini Hong Kong.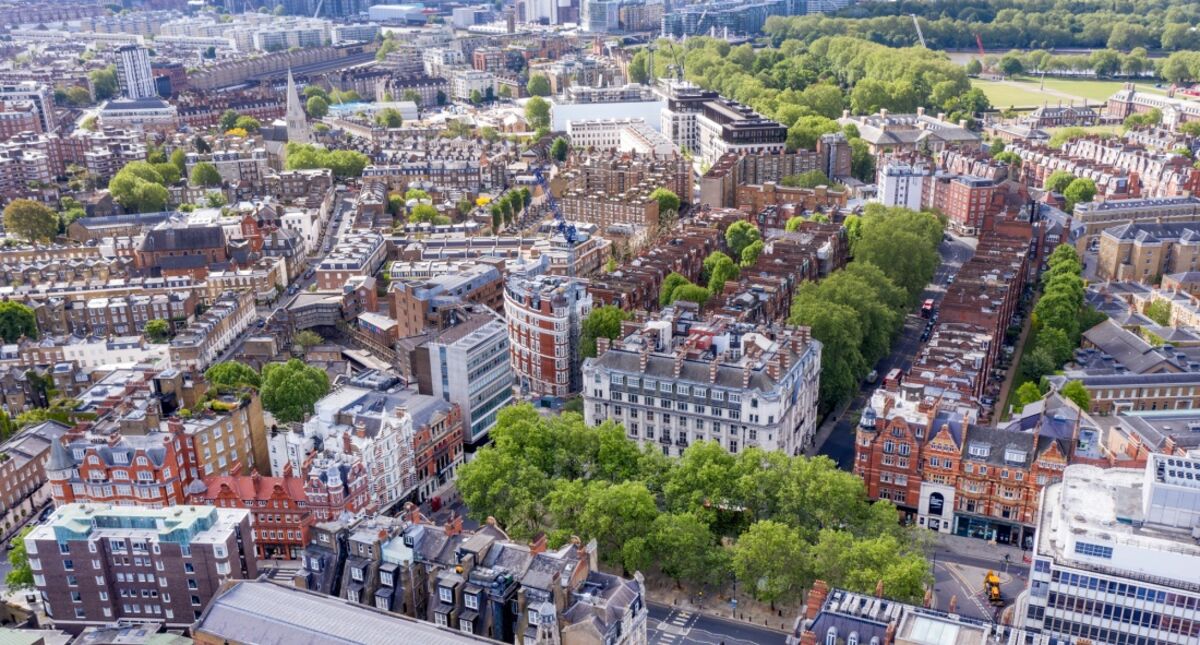 But prices fall: luxury property is down 13%, so the skilled and rich Hong Kong movers haven't supported the price as much as property in other categories.
House prices in the UK grew 8.5% in December to all time highs as buyers flocked to make use of the stamp duty cuts.
But have fun staying poor, younger people.
---
🛒 Utrust does it again

The crypto eCommerce fintech has pulled out a wondermove here.
Absolutely the best 'bridge' from the traditional payments world to the new digital economy.
If you receive payments and want to tap into the crypto crowd, then I thoroughly suggest that you connect them to your site...
I just wish I didn't get annoyed with WordPress so I could still use 'em 😢
Poor me.